Before I was too busy to think, and had actual time to start and finish projects, I spent hours and hours stamping Christmas cards for all my closest friends and relatives. And even though it was fun, and I mostly did it with my friends (so it was really a thinly disguised excuse for eating junk food and gabbing)...I can't even imagine being able to set time aside for that anymore.
It morphed from hand stamping individual cards, to hand stamping 100 of the same card, to sticking a photo of our family onto a hand stamped card, then a photo stuck into a store bought photo frame card, and finally, I sucked it up last year and ordered those picture postcards from WalMart. Oh! And I forgot about the time I went green (or procrastinated too long to do anything else) and send a holiday eCard. For shame.
BUT this year, it will be different! Because have you seen the cards at
shutterfly.com
?!? They look like I spent hours on them (but only you and I will know it took less than five minutes of clicking! Shhh. Don't tell!)
I was thinking about something like
this
, so I could put a photo of each boy in each little window (because you know how difficult it is to get them all looking the same way at the same time in one photo together).
Or maybe something like
this
, if the magic happens and I can get them all in one happy family shot:
OR, even better, I could even do my Christmas shopping and get these
sweet ornaments
for the grandparents: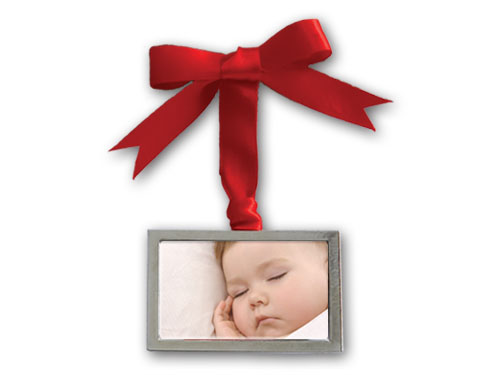 I don't know. I will have to get my camera out and see what kind of photos the boys are interested in posing for, and then see what strikes my fancy on
Shutterfly
. You know I will post the results, but will make every effort to actually mail the cards out before Christmas :)
Also, bloggers, if you haven't heard yet, Shutterfly is giving 50 free prints to you! Follow this link to get yours:
Bloggers get 50 free holiday cards from

Shutterfly

. Sign up: http://bit.ly/sfly2010: http://bit.ly/sfly2010
Thank you to Kacey Bode at Ella Grace with the Pretty Face for recommending Shutterfly to me!